Proudly providing immediate assistance and support for children and first responders in Delaware
The Friends of Fusion Foundation is a 501(c)(3) organization that provides immediate assistance and support for children and first responders in the State of Delaware. We also support organizations which provide help and services to the same populations.
*Children must be under the age of 18.
Come meet the Friends of Fusion Foundation at the below events!
Join us on December 9th for The "Original" Santa Cause 5K.
Put on your favorite ugly sweater and log some miles for charity!
Join us afterwards for our Box of Cheer Raffle and post race party at Klondike Kate's festive Sleigh Bar!
As Nic DeCaire was closing Fusion Fitness Center at the end of 2018, several community leaders, local business owners, and gym members asked how they could help to keep the community-focused ideals of the gym going, and build off the success of the numerous, successful team competitions Nic and his staff had run within Fusion Fitness (each of these team competitions benefited a different non-profit). After ruminating on it and a few key discussions later, the Friends of Fusion Foundation was born. A small Board of Directors was assembled, bylaws drafted, and the Foundation received its 501(c)(3) designation on August 5, 2019.
During Nic's efforts to help raise money and build Preston's Playground at the Newark Reservoir, it became apparent that the typical grant application process was a cumbersome, lengthy, and sometimes frustrating process. Thus, he knew one tenet of the Foundation would be to provide immediate assistance; he and the Board knew folks who needed help shouldn't have to wait three to six months for a response to an application. The Board also decided to focus its mission on supporting first responders and children under the age of 18 and the organizations which provide help and support to those same populations.
Since the Foundation's inception, the requests for immediate assistance, thankfully, have been few. We Board members knew early on that we would also have to be proactive and search out individuals and organizations which needed our help. We are here for when an immediate need arises, but we're not content with raising money to build a bank account; we want to put that money back into our community where it's needed.
Focusing on 2022 and 2023, the Foundation has donated over $35,000 into our community. (However, if you look at the big picture and the three areas under the Fusion umbrella – the former Fusion Fitness Center, the existing and successful Fusion Racing, and the relatively new and formalized Friends of Fusion Foundation – we estimate our total community involvement and donations to be in excess of $2 million.)
In 2022, the organizations which received our support include the Newark PAL, Preston's March for Energy, Food Bank of Delaware Backpack Program, Newark Area Welfare Committee (through monetary donations, volunteer hours, and food donations), A Better Chance for Our Children, The TEARS Foundation, Delaware Center for Homeless Vets, Delaware 4H Foundation, Delaware Adolescent Program, Inc, Delaware National Guard Youth Foundation, and Presents with Police, among others. At the 2022 Battle of the Bars, we partnered with Project Seed and raised money to purchase backpacks, notebooks, pencils, colored pencils, and pens for children in underserved populations within New Castle County. In total, close to 300 backpacks filled with school supplies were given out.
In November 2022, Nic hosted a camping event at his farm to benefit The Delaware Kids Fund's Operation Warm, which raises money to purchase coats for kids who otherwise wouldn't have a warm coat for the winter. Fifteen hearty souls raised $7,800 during this event. The Executive Director of The Delaware KIDS Fund Leadership Team called this "a difference maker this year". For this effort, the Foundation received the 2022 Delaware KIDS Fund Sam Hanna Ambassador of the Year award. Our latest success stories, and two which we are so proud of, are funding the Ronald McDonald House Hospitality Cart at Nemours and the creation of the Newark Police Department Officer of the Month Award.The Hospitality Cart at Nemours provides patients and their families with snacks, puzzles, books, and other items free of charge. In conjunction with Kids with Confidence, we are funding the Cart for one year.
In the Newark Police Department Officer of the Month Award project, the Newark PD leadership selects a deserving officer each month, and the Foundation donates $1,000 to a non-profit the officer selects from a list of vetted, Foundation mission-specific charities. In 2023, the officers have selected the Kind to Kids My Blue Duffel, Pets for Vets (Northern Delaware Chapter), Exceptional Care for Children, Supporting Kidds, the Public Safety Explorer Post, the Delaware KIDS Fund, the Brian Conley Veterans Resiliency Center, and the St. Vincent dePaul – St. John's, Holy Angels Conference for the $1,000 donation given in their name. We are truly uplifted by this partnership with the Newark Police Department.
Finally, the Friends of Fusion Foundation isn't just our Board Members; it is all our friends within our whole community. It is the runners and walkers and golfers and other supporters who have made over 4,500 monetary donations to us through Fusion Racing races and our fundraisers, such as the Friends of Fusion Foundation Golf Outings, Guest Bartender and Jail or Bail events, the 24 Days of Cheer, and the Battle of the Bars (which we've won three of the past four years, but who's counting). We fully understand that we could not do what we do without the support of our community.
2023
$43,919 (to date)
Newark Police K9Fund: $574

St. Vincent DePaul – St. John's/Holy Angels Conference: $1,000

Warriors Helping Warriors: $2,000

Live Like Lukas: $2,000

Supporting Kidds: $2,000

Children and Families First : $1,500

Best Buddies: $500

Ulster Project Delaware: $500

Delaware KIDS Fund: $1,000

Neighborhood House $3,000

Wilmington Firefighters Benevolent Fund: $1,000

Fit 4 Duty Foundation: $1,000

Kind to Kids: $500

Children's Beach House: $1,000

Delaware ProStart Educational Fund: $500

That Parent Place: $1,700

AETNA: $1,045

Chris Pepe Memorial Scholarship: $3,000

Exceptional Care for Children: $1,000

Ronald McDonald House: $5,000

The TEARS Foundation of Delaware: $500

Pets for Vets: $1,500

Delaware National Guard: $2,100

Josie's Grace – That Parent Place: $10,000
2022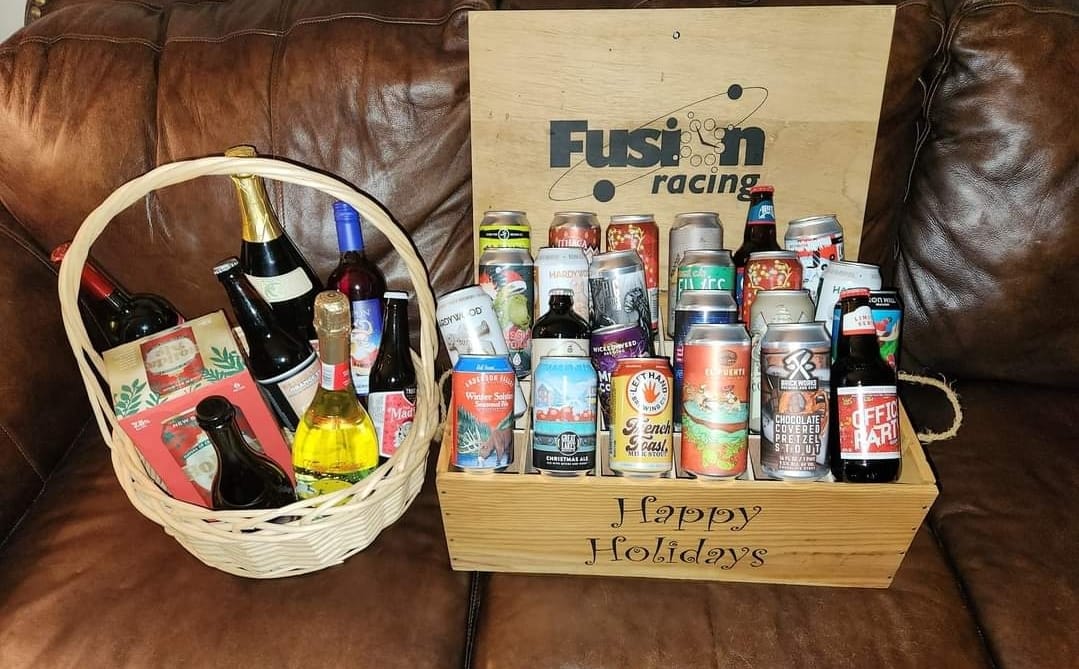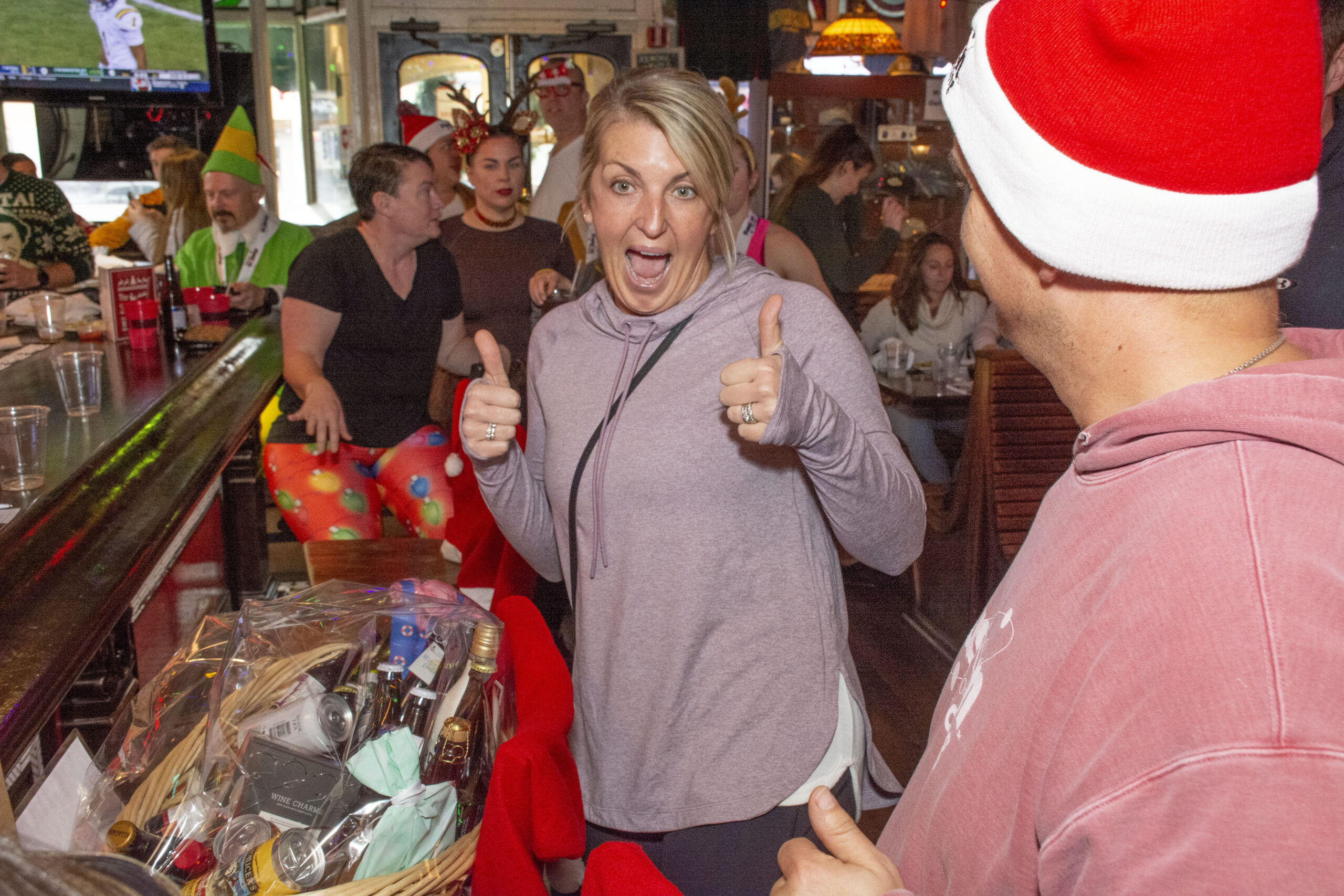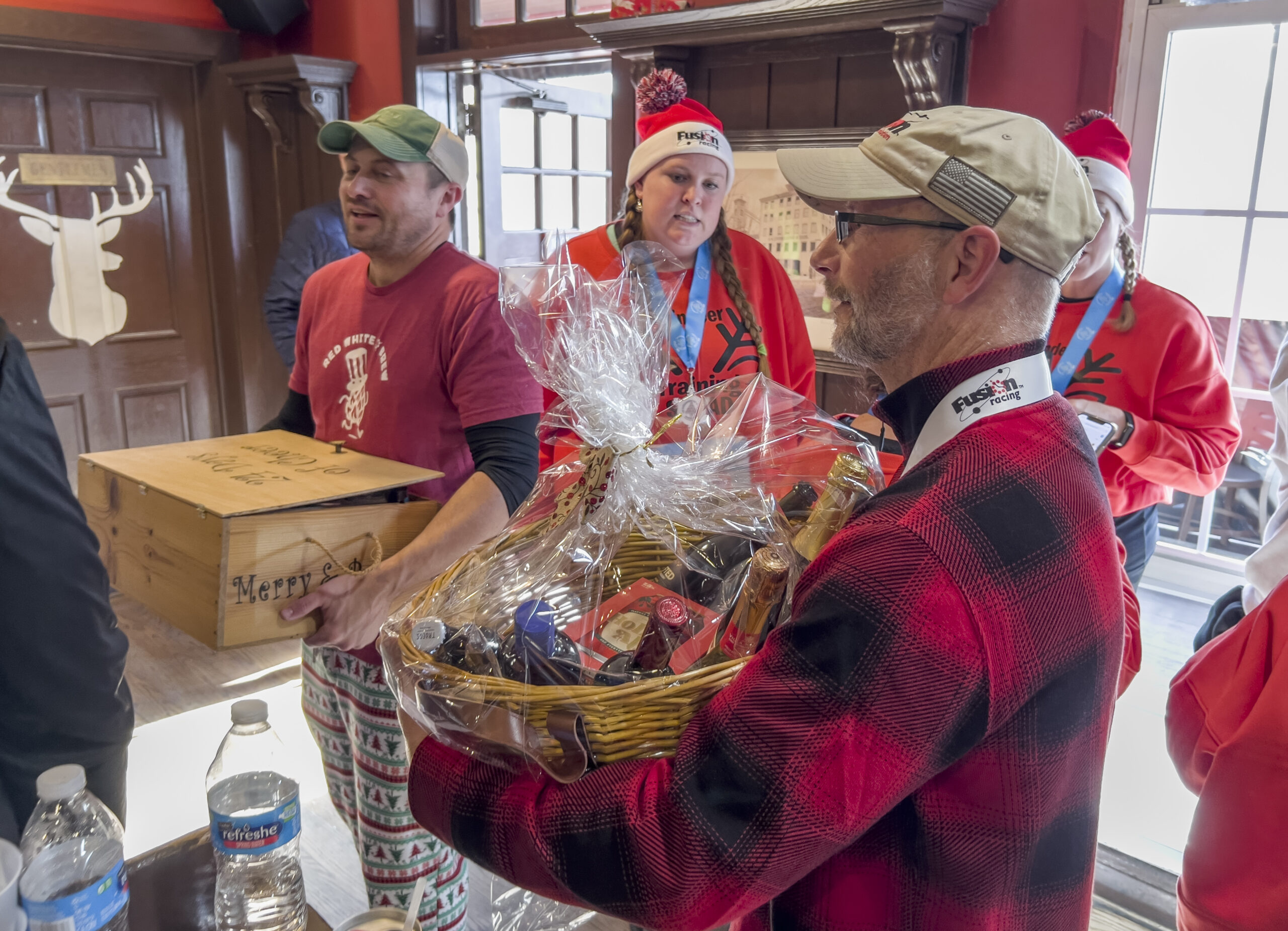 Box of Cheer Raffle is Back!
The Box of Cheer is back for its third year. This year the box is packed of wonderful holiday drinks and a second basket of cheer.  Raffle tickets are 5 for $5, 12 for $10, or 30 for $20.
The winner will be drawn at the I'm Dreaming of a White Claw-mas 8K on Saturday, 12/16. You do not need to be present to win. All proceeds go directly to the Friends of Fusion Foundation.
To enter, send us your payment denomination with the subject, "Box of Cheer Raffle". You do not have to be present to win!
Run for Pie 5K Collects Food Donations for Newark Area Welfare Committee
The Friends of Fusion Foundation was a charity partner for the Run for Pie 5k held on Thanksgiving morning. Over 600 registrants attended the event that was held at Glasgow Park. The Friends of Fusion Foundation collected can goods donated by the runners and walkers of the 5k. The donations will be given to the Newark Area Welfare Committee's holiday food drive.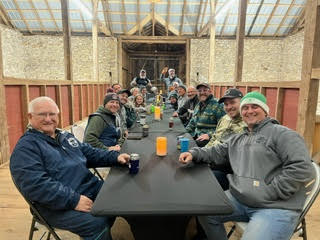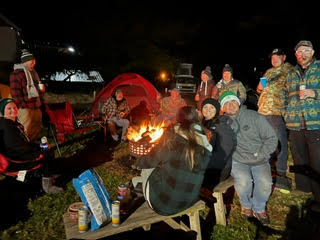 Friends of Fusion Camp Out for Coats
Eighteen campers braved the cold and camped at Southwood Farm to raise money for Sam's KIDS (formerly Delaware KIDS Fund). The campers raised $9800.00, which will provide coats for almost 400 local children living at or below the poverty line. The second annual Southwood Farm campout was another success, increasing the donations raised by $2000.00 over last year.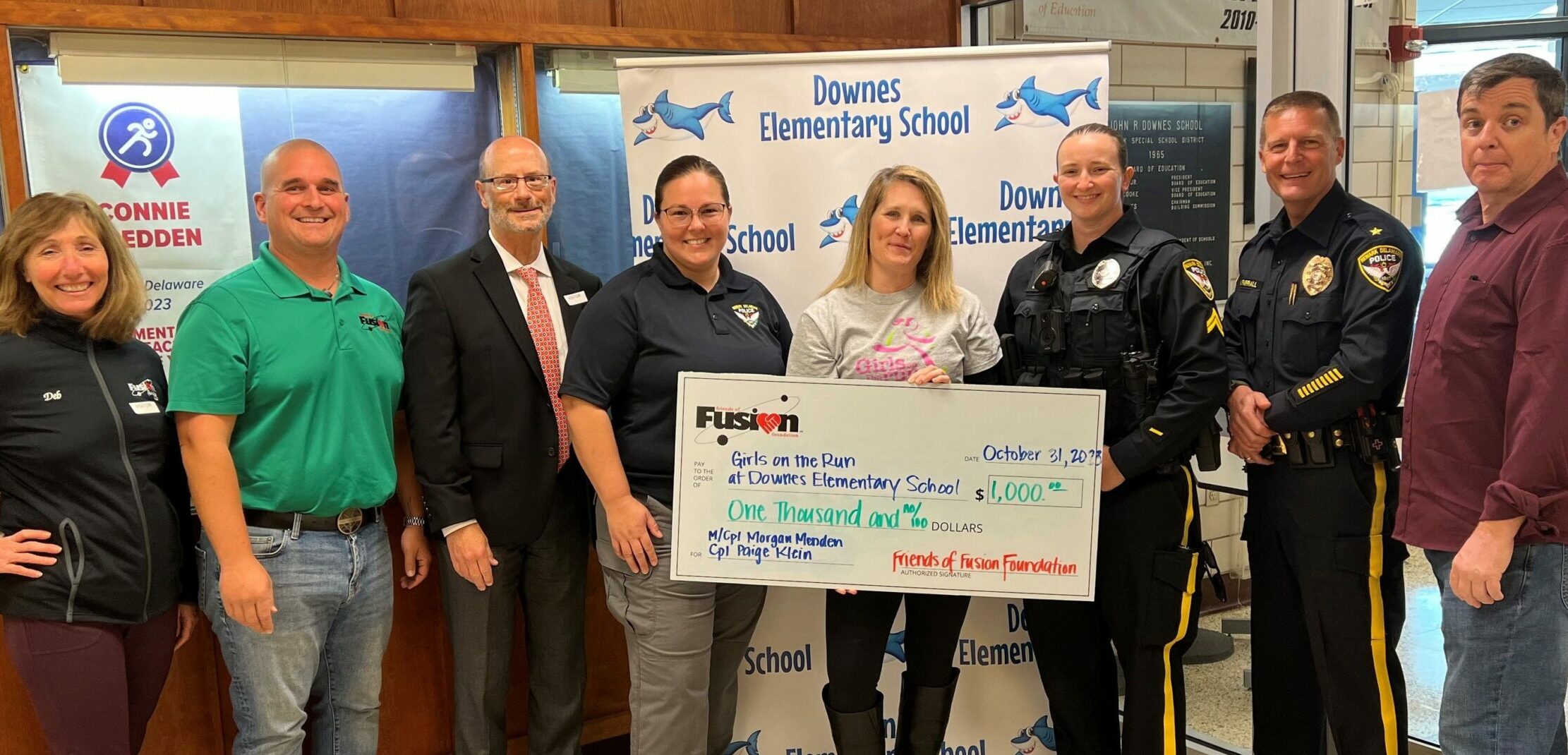 Newark Officers Named Officers of The Month for September
Congratulations to M/Cpl Menden and Cpl Klein of the Newark Delaware Police Department, who were both named the Friends of Fusion Foundation Officers of the Month for September. They were nominated for their work with the Girls on the Run International program at Downes (John R.) Elementary School.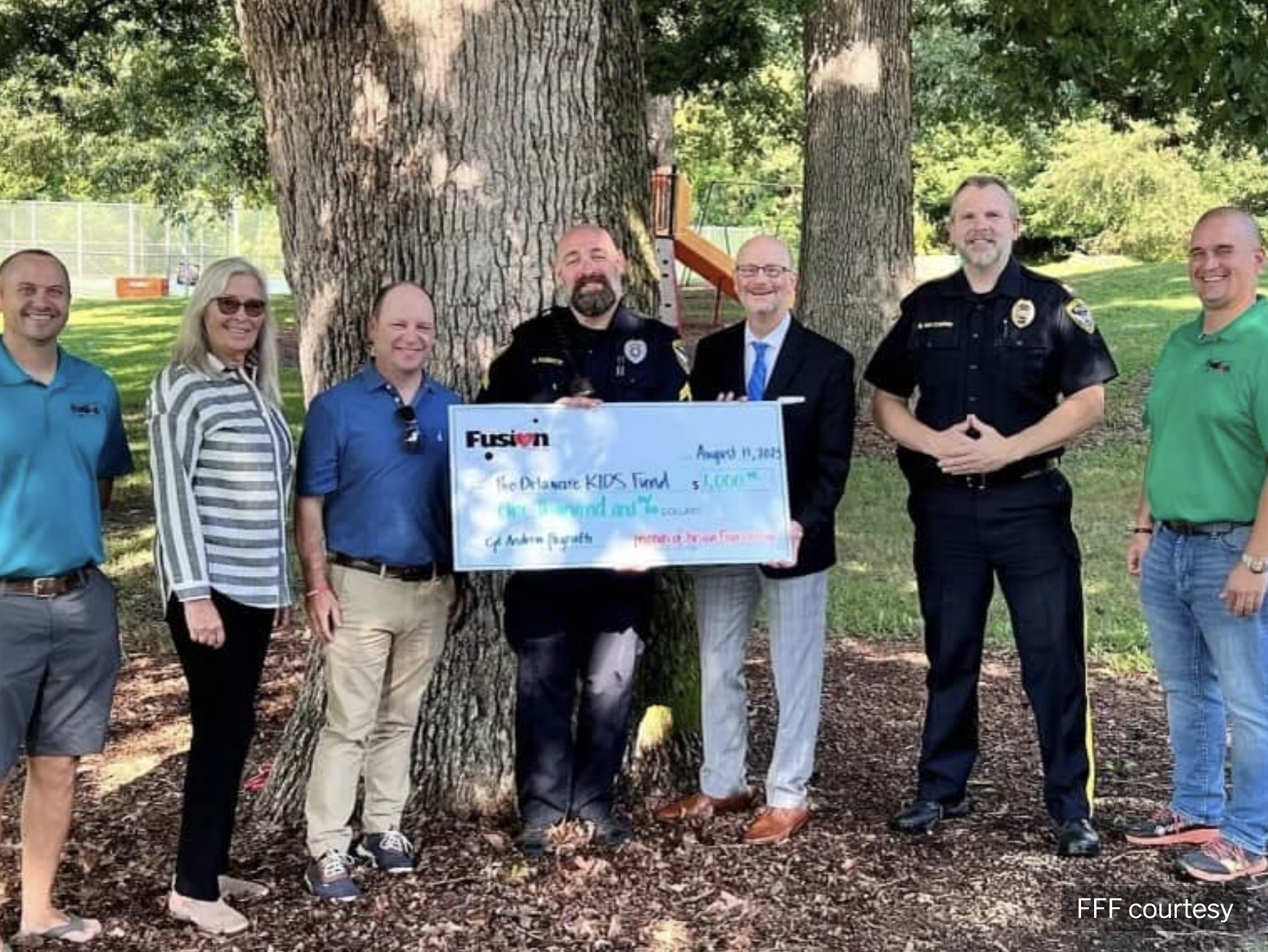 Newark Corporal Named Officer Of The Month By Friends of Fusion Foundation
"A local law enforcement officer has been honored for his dedication to helping children. Andrew Pagnotti, is the Newark Delaware Police Department Corporal named officer of the month by Friends of Fusion Foundation."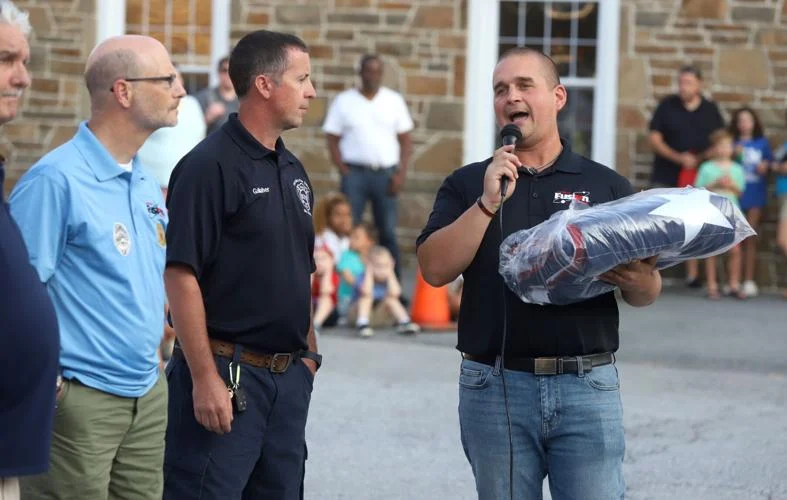 Newark Post – August, 2023
Friends of Fusion Foundation Donates Large Memorial Flag to Aetna
"Like many fire departments, Aetna Hose Hook and Ladder Company often unfurls a large American flag from the top of its ladder truck during funerals and other public events. Thanks to a contribution from a local nonprofit, that display of honor and patriotism will look better than ever."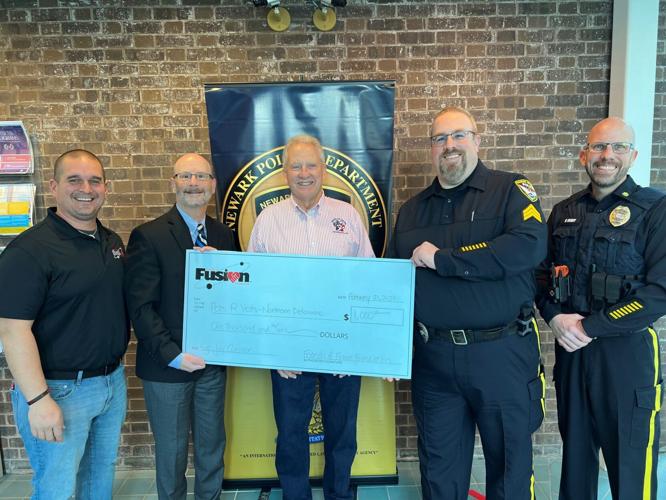 Newark Post – February, 2023
Conover honored as Friends of Fusion Foundation Officer of the Month
"Sgt. Jay Conover of the Newark Delaware Police Department was named the Friends of Fusion Foundation Officer of the Month for February. Each month, the nonprofit selects one officer for the award and donates $1,000 in the officer's name to a local charity that supports kids or first responders."